05.11.2015
The modern design of apartments is very thin and the individual process. Starting repair and furnishing, all think about one thing – how to carry out sockets and wires so that they were minimum noticeable in the further arrangement of furniture and equipment. The main concern in this situation is the question with the TV: where will wires and cables hide? If this issue was resolved at the stage of repair – it is super! But often, in order to change only the TV location in the apartment to spend time and money even for minimal repairs there is no desire.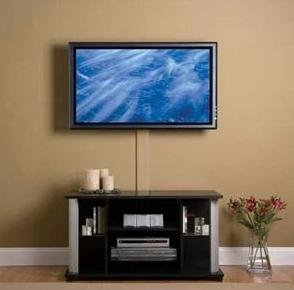 In such cases the wires may be housed in the plastic boxes. Very often, the plastic box is used when laying the power and information networks, in order not to spoil the wall after finishing work: box hides the wiring safe and fully nicely. The box house attached to the wall, inside of it there are installed wire and they are closed by the lid-plate. At the same mount the profile itself, and its removable cover is very easy, the best of it is that following repairs are not required. If the network is constructed in a rented room it is the ability to dismantle this structure if necessary.
Often it is used even floor trunking. It is very practical and convenient – it allows you to remove the tangled cables from the feet of.
It would seem to hide the wires in a box – it's very simple, but during installation there are many practical issues. The main thing is what box size is needed. Experts know that you need to buy a box with a margin as in the implementation of work some box part can be spoiled. Note! Cables must be laid down free in the box, it is desirable to leave a margin of space, it can be useful in the future.
Taking into account that the installation process of box requires certain theoretical knowledge and practical skills, we propose you to use the help of our specialists!