20.08.2015
In the modern world it is gaining wide use satellite TV – digital TV, which principle of the transfer lies in broadcast of digital signal via artificial satellite of the earth. There is a lot of reasons for the progressive growth of satellite TV popularity, but the main one is that the user receives the qualitative image and sound, and also unlimited number of television channels. Connecting satellite TV, the client has an opportunity to watch events around the world, to watch interesting programsfrom different spheres of life.
The great advantage of satellite TV is that the installation of satellite TV is carried out only once, and the user enjoys high-quality viewing of free and paid channels all the time.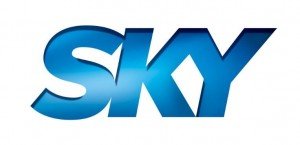 Sky is one of the most popular entertainment companies in Europe, which offers qualitative programs and movies corresponding to the modern technologies. Sky Sat is represented in the UK, Ireland, Italy, Austria and Germany. Broadcasting in Full TV and in HD format allows clients to view many channels, for example, Sky 1, Sky Living, Sky Arts, Sky Sports, Sky News, and others.
To maximize customer needs satisfaction Sky offers channel packages, for example, Sky Movies Bundle, Sky Sports Bundle, Family Bundle, Complete Bundle and others. By connecting a set Bundle, the client receives a better offer for the best price. Conveniently, that the official website of Sky proposes to a customer a program broadcast for any time and for any channel, so customer can plan his leisure.
Our experts will provide you not only high-quality installation of the satellite equipment for Sky Sat, but also give you the necessary consultation on its further use!