24.09.2015
Each active user knows that the essence of the local TV is the following – the transfer of television image and sound takes place by means of video coding and audio signal with digital channels using. This coding, unlike analog, provides delivery of the signal with minimum losses, as picture and sound are not affected by external factors (interference). A feature of the local TV use is the next point: if the local air television channel works in digital quality, with a good signal there will be not interferences, the only exception, if the channel is very poor quality of the connection, it may slow down, turn off and turn on again.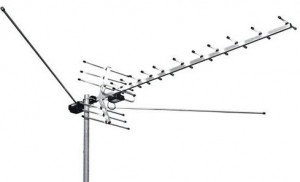 The main thing that should be used for good reception and viewing local television:
– TV antenna;
– TV tuner DVB-T2, support of the standard video compression MPEG4 and Multiple PLP mode.
For the channels reception it must be installed antenna or set of antennas, as the basic element, or in addition to the satellite system.
To receive digital channels it is required local DVB-T2 receiver. Such a successor is already integrated in some of the latest models of modern LCD TVs (for example, PHILIPS). But due to the nature of certain local broadcast digital channels need to purchase separate tuner or the module itself.
Some local digital terrestrial channels are broadcast in the UHF band, it is enough for receiving UHF antenna. To receive digital terrestrial channels with a distance of 30 km, it may be necessary to install a signal TV amplifier.
If you have difficulties with tunes of local radio television high-quality reception, contact us! Our experts will help you to pick up the necessary equipment and to make necessary for high-quality work of television in your house!